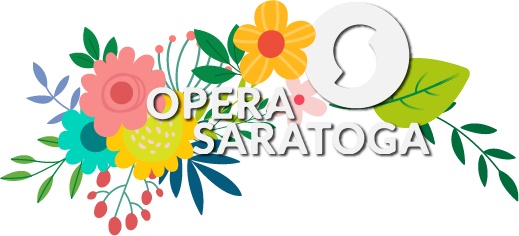 In 2021, I worked on a curriculum writing and development project for Opera Saratoga's educational outreach video series
The Selfish Giant
. As a part of the final deliverable, the client requested worksheet designs to pair with the video series that teachers could supplement learning. I created 18 scaffolded, and grade appropriate resources that reflected key moments from the video lessons, as well as provided spaces for reflection and creativity.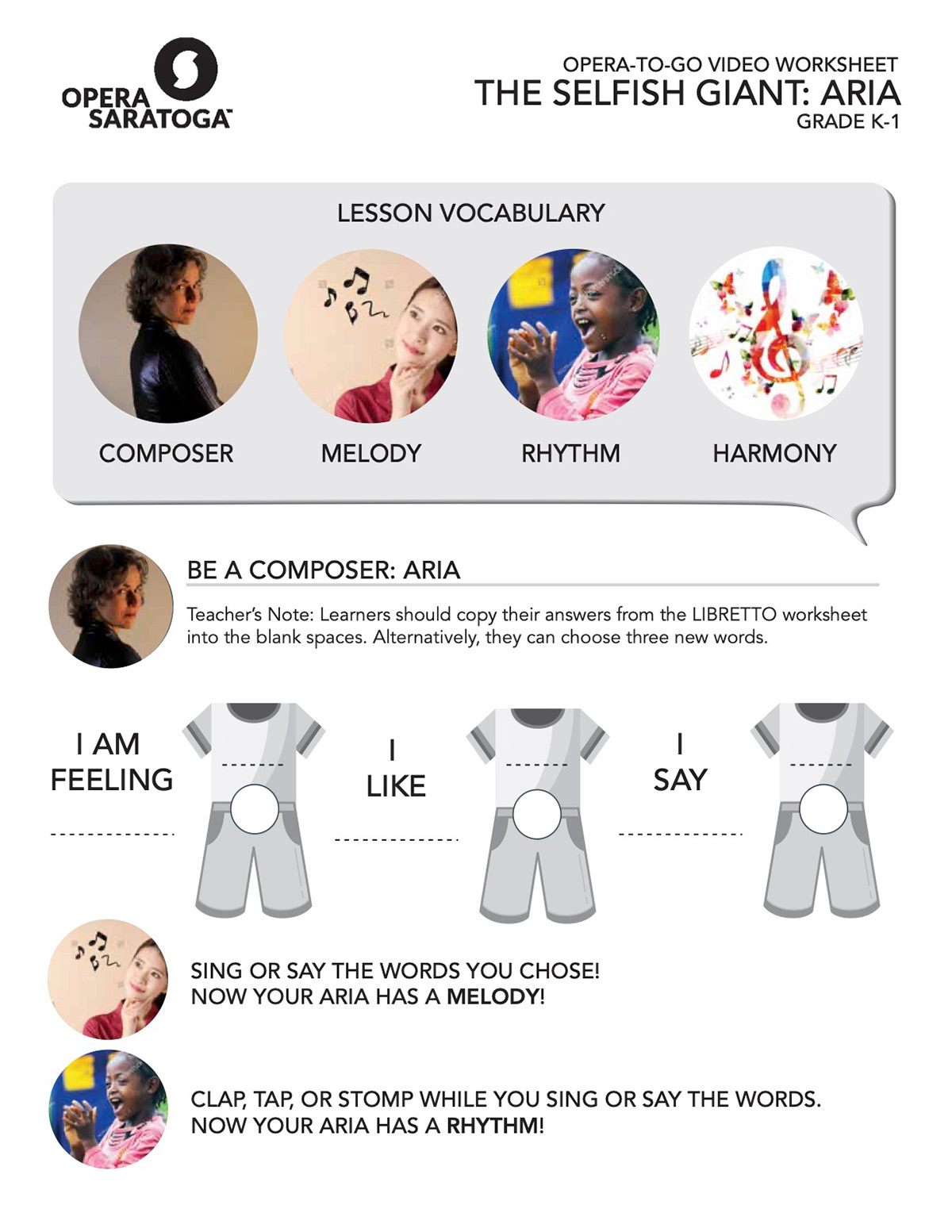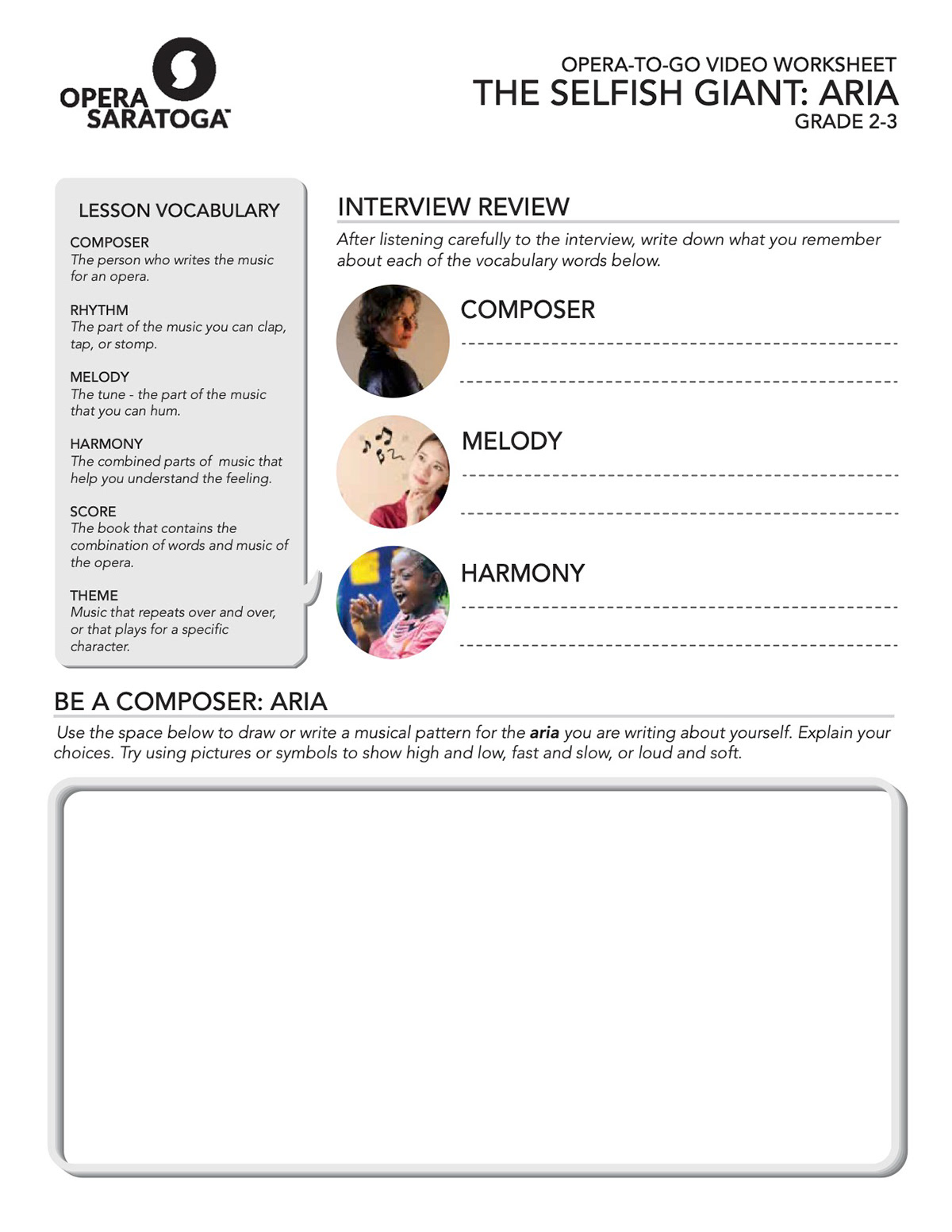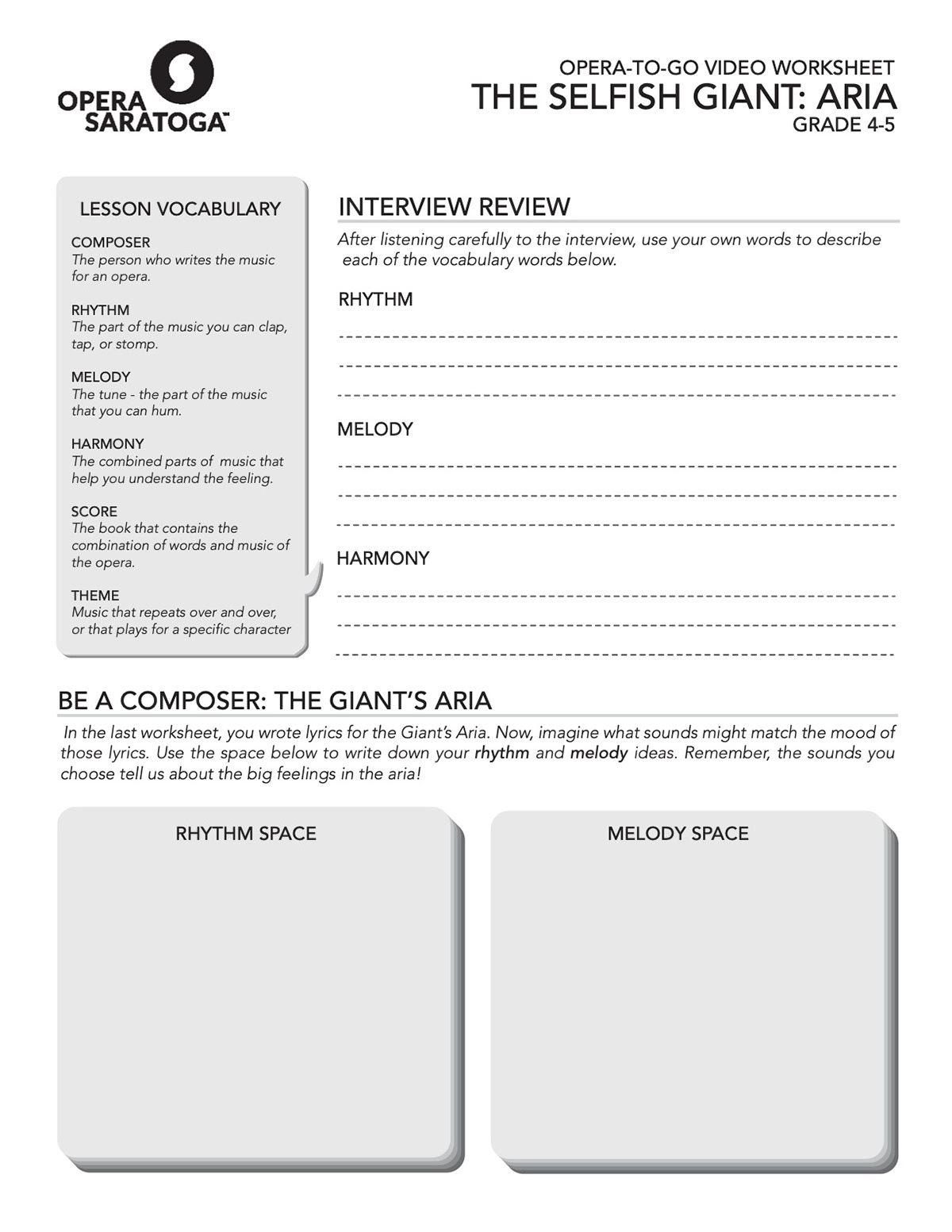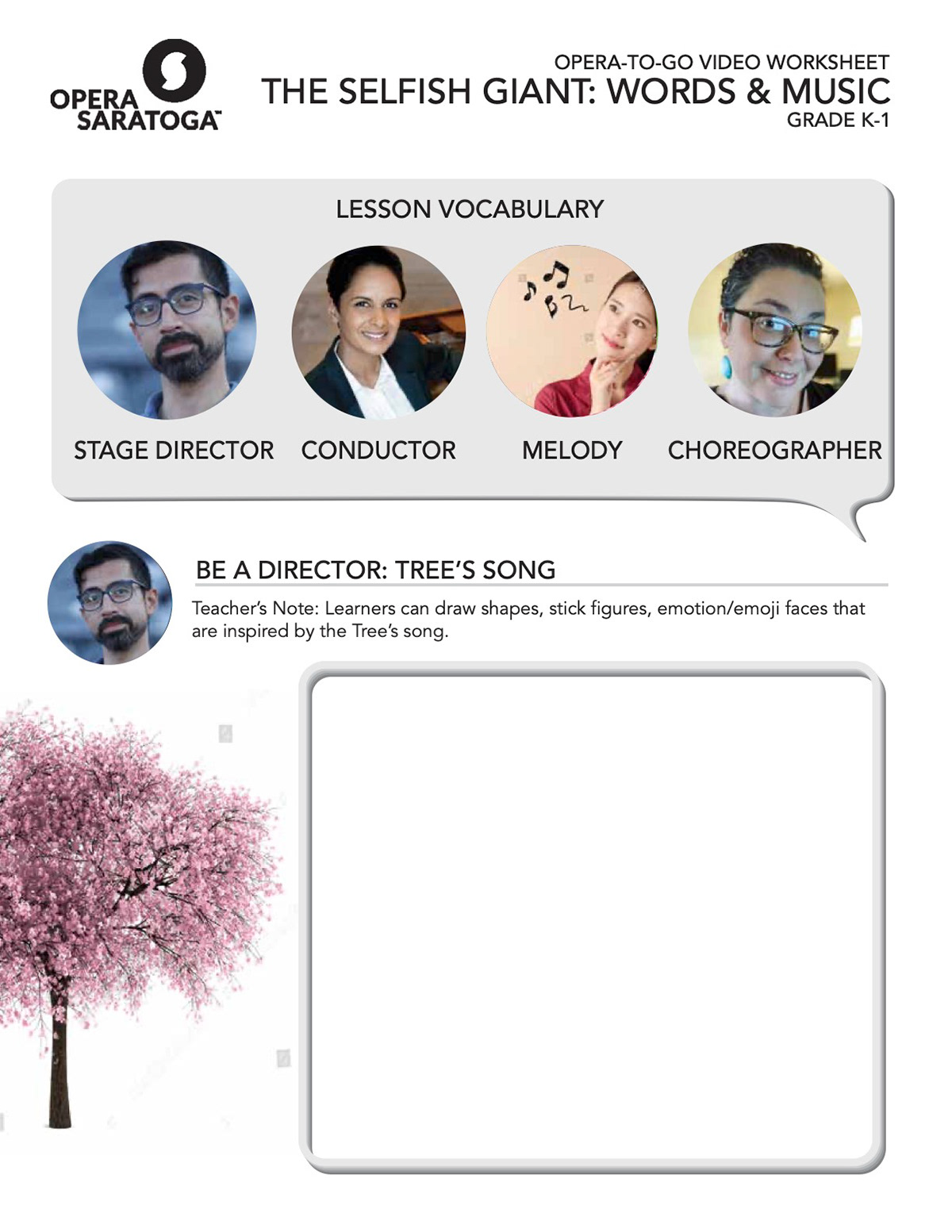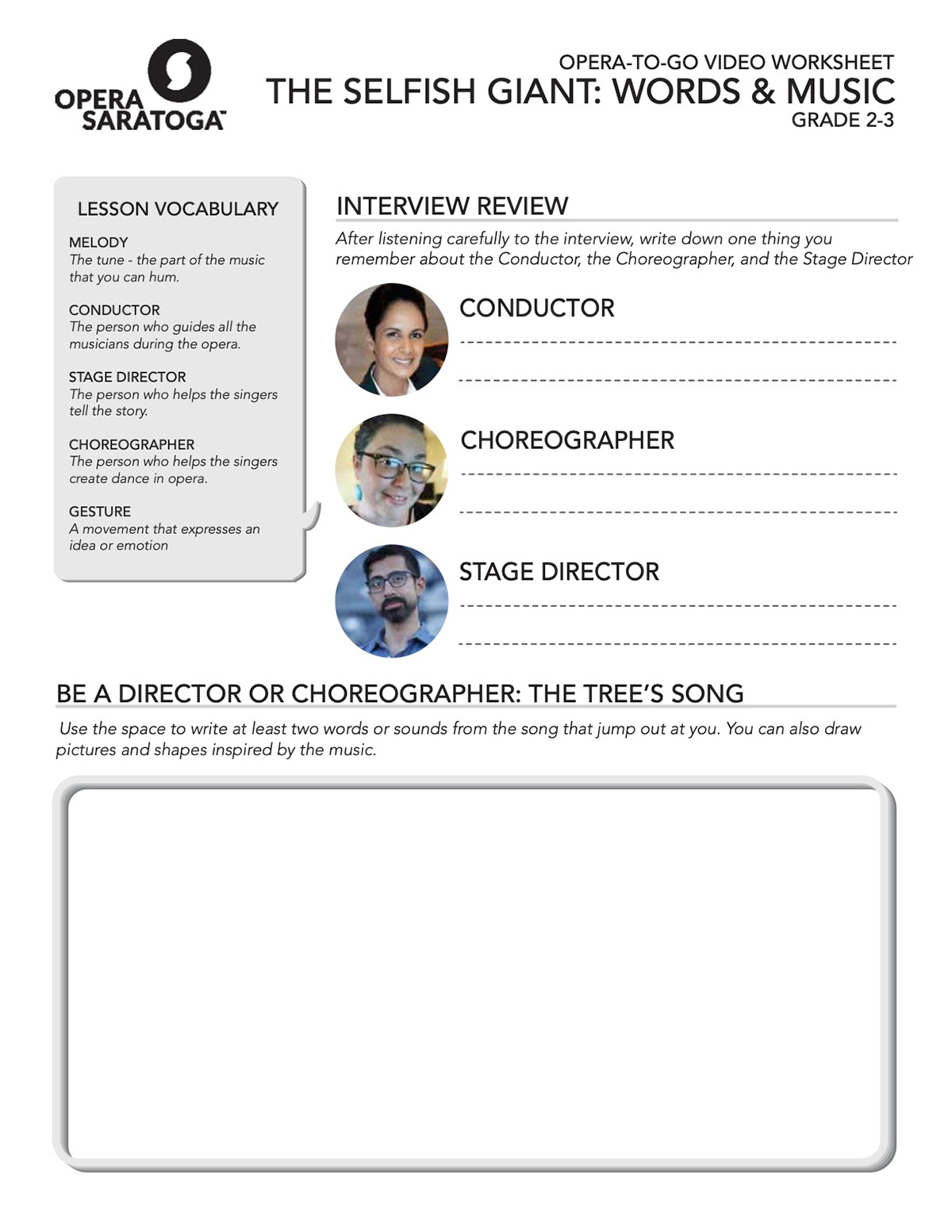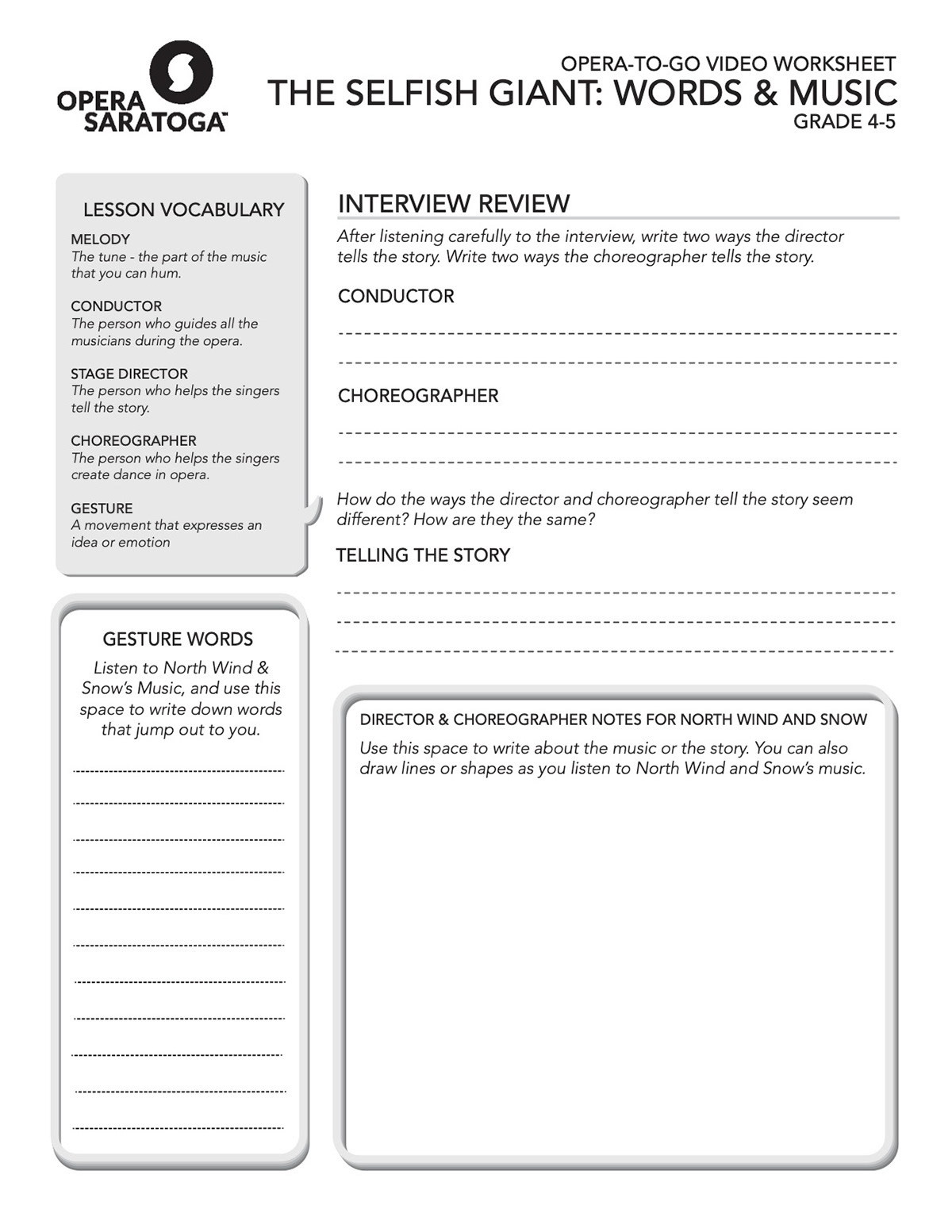 These designs incorporated Opera Saratoga branding requests, client selected images, and activity choices that support New York State educational standards. Additionally, I designed them to correlate with supporting graphics in the educational videos.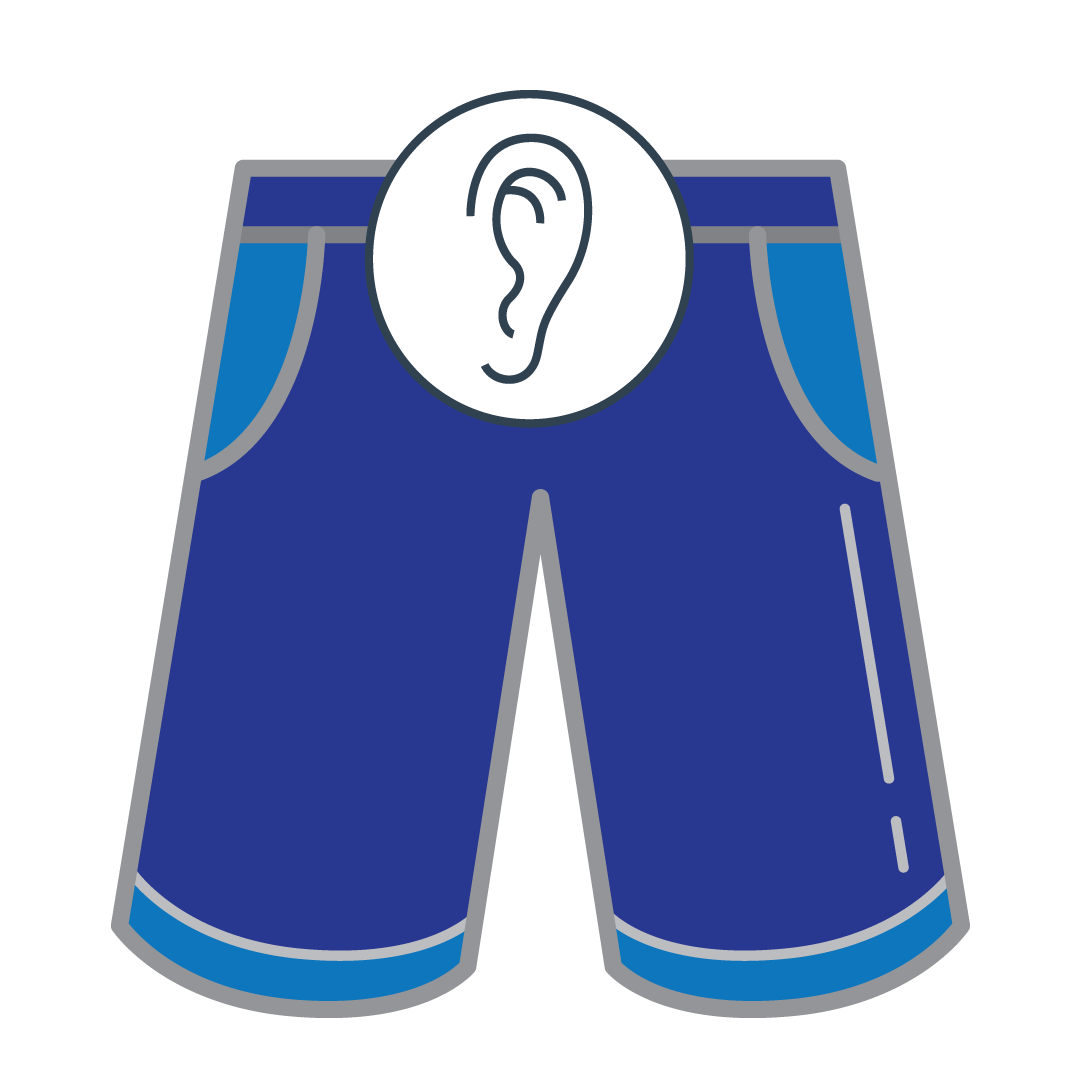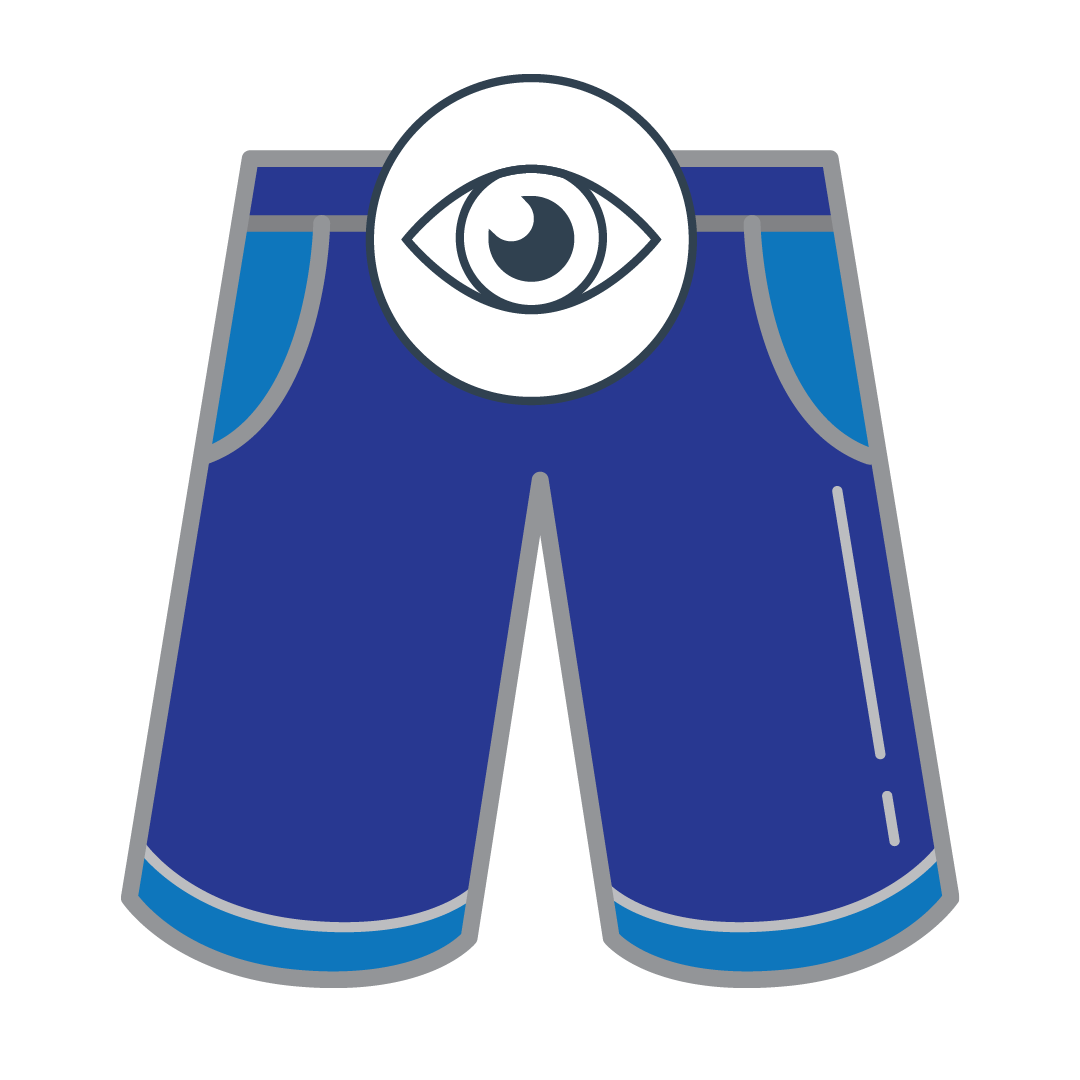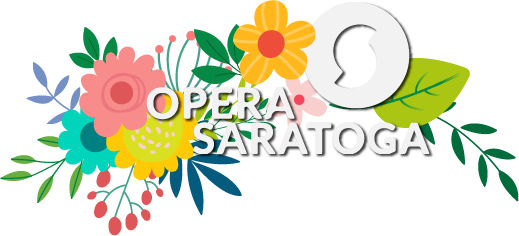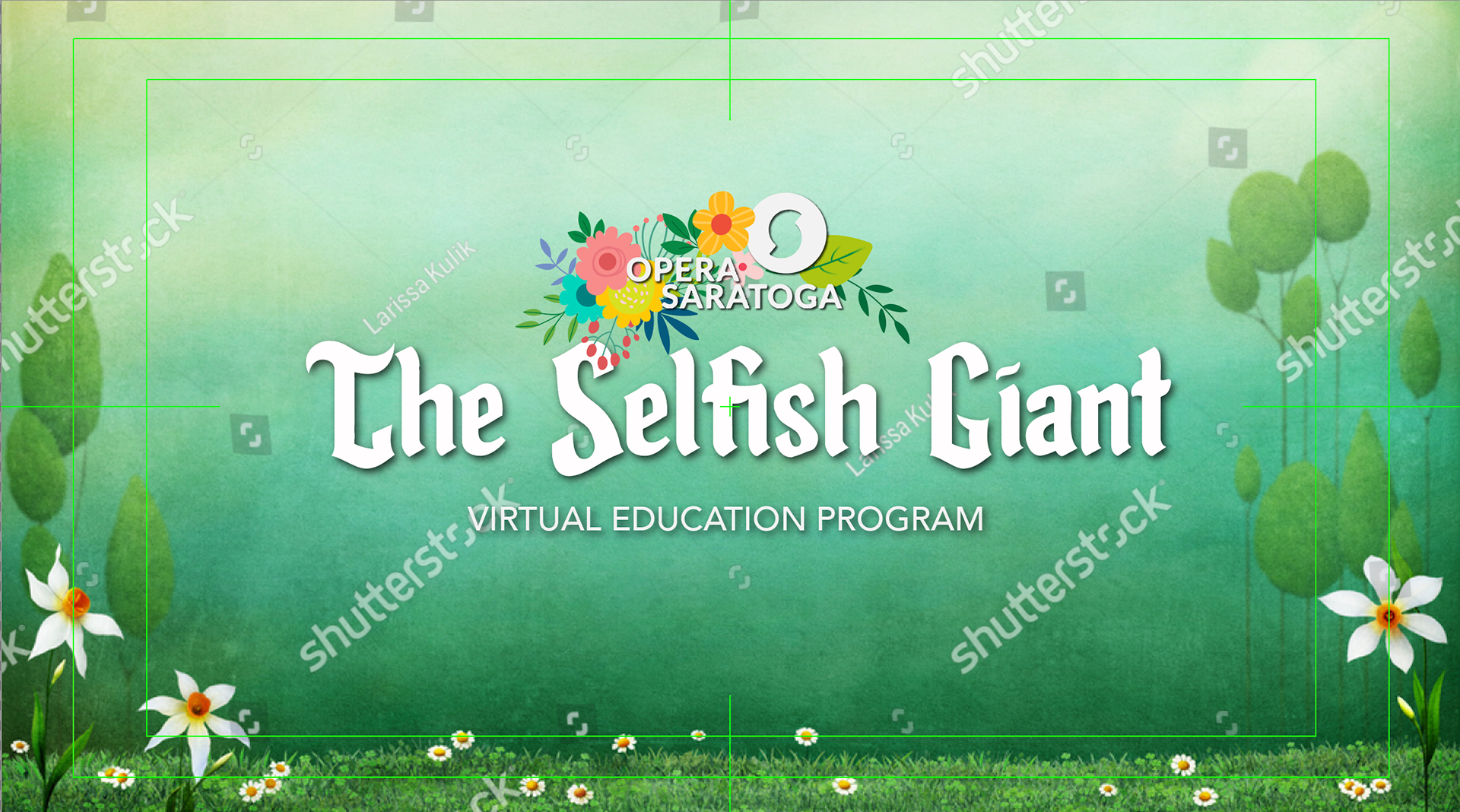 After finishing work on worksheets and scriptwriting, I worked on the final production of the videos as designer and director. 
I created custom graphics, adapted the existing Opera Saratoga logo to match the fairy tale theme, and oversaw pre-and post production, editing, sound design, and set design.